How To Find The Perfect Soap Bar For You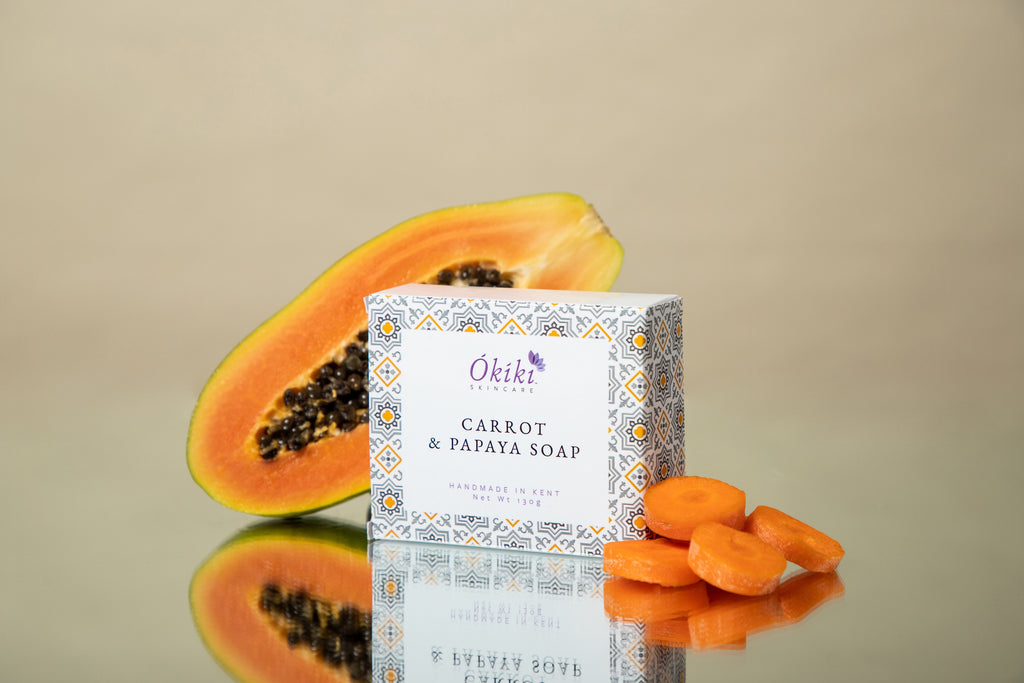 If it's never crossed your mind to swap to using soap bars – maybe now is the time.
With the rise in concern over our planet's future, soap bars are quickly becoming more popular amongst our community.
In our recent blog post, we outlined five main reasons why you should considering swapping to soap bars. But today, we want to assist you in finding the right one for you.
At Okiki, all of our soap bars are handmade with natural ingredients. They're palm oil free and could well be your next self-care saviour. 
Starting off with our best-selling Lolu Facial Soap. Popular with acne sufferers, this interesting blend of activated charcoal and pink rose clay is the perfect solution for any of our customers. It's one of the best in our range at removing deep impurities from your skins surface and unclogging your precious pores. The charcoal molecules help to attract toxins to leave you skin feeling refreshed and rebalanced. It's bound to be a winner if you're buying for someone else too.
Next up – our Grapefruit and Rose Clay Soap. Handcrafted especially for sensitive skin, this soothing soap is ideal if you suffer with itching or redness. The grapefruit oil has antibacterial and antioxidant properties which help clean and polish the skin. Similar to the activated charcoal in our Lolu Soap Bar, the rose clay draws out excess oils from the skin's pores – but in a gentler manner. The addition of shea butter also allows for maximum hydration in the dry, summer months. 
As well as using soap bars to cleanse your skin, they're also great to wash your hair. Our Herbal Shampoo Baris our most popular shampoo bar. Made with 100% natural, organic ingredients, this bar is suitable to give any of our customers their daily dose of sustainability. The bar contains an exciting powerhouse fusion of castor oil, olive oil, tea tree and juniper berry extracts to deeply hydrate your scalp. This is a great one to use if you often struggle with frizzy hair!
For those of you who are after a glowing complexion, take a look at our Carrot and Papaya Soap. Using a range of fine ingredients such as sea buckthorn, avocado oil, cocoa butter – and of course, fresh papaya and carrot juice, this bar helps to stimulate the skins natural collagen production to ensure you're left with a youthful glow. Great for anti-ageing properties, and to use as an everyday cleanse.
Finally, we want to draw your attention to our Olive Oil & Manuka Soap. Vegan friendly and aimed again at those with sensitive skin. This soap really helps to nourish your skin and improve your skin's barrier over time – manuka oil balances out your pH levels and acts as an anti-inflammatory for easily irritated skin. Married together with coconut oil, the bar will leave you feeling plump and renewed, ready to take on the day.
As you can probably tell, the majority of our Okiki soap bars are suitable for pretty much everyone when it comes to skin types. When choosing the right one for you – more often than not it comes down to your preference of texture and scent.
If you fancy trying before you buy – head down to Macknade Ashford to sample our wide range of soap bars to find the perfect fit for you.
Once you swap, you'll never go back!
Photography by Alex Hollinworth.