Pandemic Skincare: How To Get Rid Of Dry Hands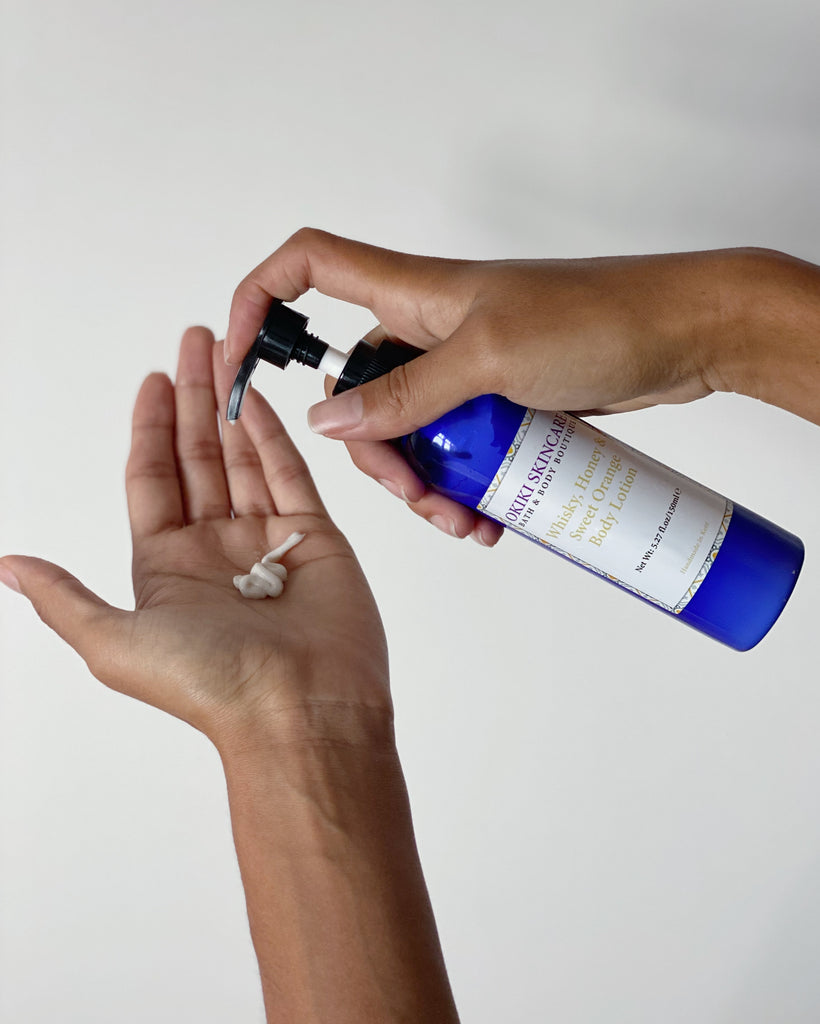 Are you battling with dry hands because of frequent hand washing? We have some tips that can help combat dry hands while taking preventive measures against Covid-19.
Covid-19 has not only made us be responsible for ourselves but also for those around us. Washing our hands is one of the ways we can prevent the spread of the virus. In as much as thorough handwashing is effective against the spread of infectious diseases, it can also dry out the skin. Also, hand sanitizers contain alcohol that strips the skin of its natural oil, causing dryness. 
How Can We Prevent Dry Hands While Protecting Ourselves?
Yes, it's possible to have soft hands even in this pandemic by following these tips.
Gentle Soaps
To prevent dry hands, use mild soaps to wash your hands. Soaps that contain natural oils help to maintain the moisture barrier of the skin. Our Whisky, Honey & Sweet Orange Soap has natural antibacterial properties and does not strip the skin of its protective oils. In contrast to the popular opinion that more lather means more cleansing, you can use gentle soaps that do not lather as much and still have clean hands. Also, you shouldn't use too cold or too hot water to wash your skin. Instead, use lukewarm water.
An Occlusive/ balm or lotion
Following washing your hands or using a hand sanitizer, it is essential to use an occlusive. An occlusive can be in the form of a balm or thick cream. The thicker the consistency of the occlusive, the better. An occlusive prevents moisture loss, therefore, preventing dryness.
Our Kwame Hand & Foot Cream is thick, creamy, and rich to keep our hands beautifully soft. Our Oat & Honey Intensive Hand Balm is a deeply hydrating mix that nourishes the hands and keeps it silky smooth. Our Oat & Rose Hand Balm is a beautiful balm that will leave your hands smelling like a million bucks while repairing the moisture barrier of your skin.
Also, while applying any form of occlusive, you should not forget in between your fingers and cuticles.
Use Gloves at night
Using cotton gloves at night after moisturizing the hands helps moisture to sleep on your hands at night. It also heals cracked hands. Moisturize your hands with creams, lotions, and ointments. Our Oat & Chamomile Body Lotion will give your hands that intense moisture and leave it beautifully nourished and moisturized.
These are trying times worldwide, and we want you to have healthy skin while protecting yourself. Our advice for you is to stay at home, practice social distancing when you go out, wash your hands, and stay safe.