Say Hello To Our Social Media and Marketing Summer Intern!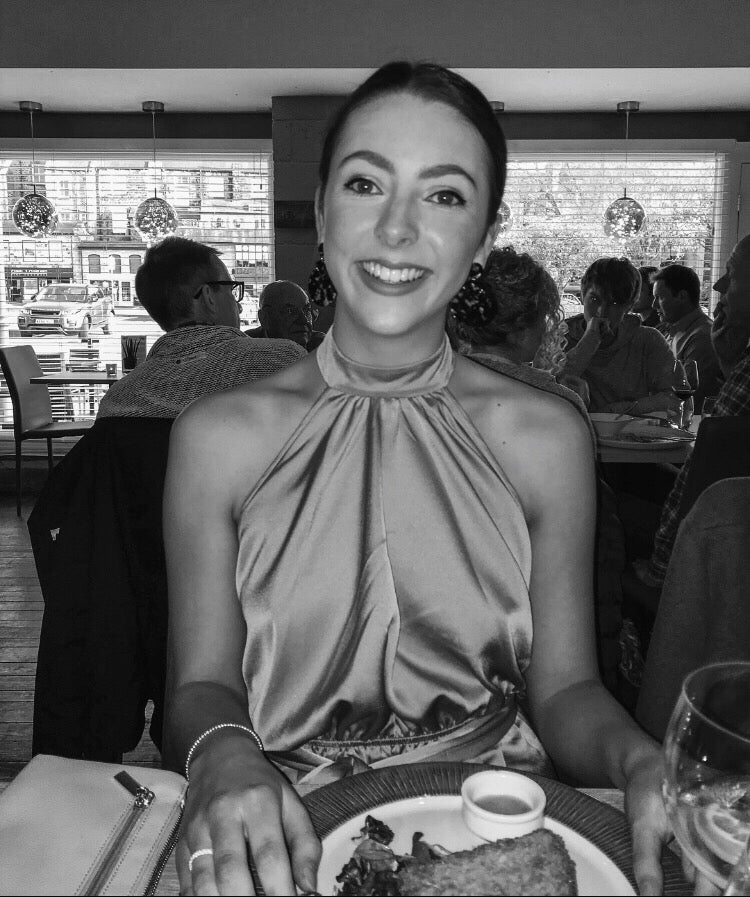 We've got some very exciting news to share with you all - we now have a new addition to the Okiki family! Meet Lydia Hargreaves, a second year Fashion Branding with Communication student from Leeds Arts University. Back in September 2020, Lydia reached out to me as she was researching Okiki for her latest university project, whereby she had to create a 'Digital Media Strategy' for her chosen brand. After she sent my mum and I the finished project, we were blown away with her creativity and ideas, so much so that we offered her a summer internship to help us implement this strategy for the next coming months before she enters her third, and final, year of university. 
We are over the moon to welcome Lydia to the team and thought it would be a lovely idea to share this blog post with you all to get to know her!
How did you first discover Okiki?
"So, I actually first discovered Okiki Skincare on my 21st birthday! Last year my mum bought me the Nana Yaa Serwah Candle as a gift for my birthday after seeing it being featured on ITV's This Morning. As soon as I opened it, I instantly fell in love with the scent and ever since, I have continued to buy it again and again, exploring some of the other wonderful products!"
Which are your top three Okiki products, and why?
"My top three favourite Okiki products would have to be the Nana Yaa Serwah Candle, Jade Face Cream and Lolu Soap Bar. My all-time favourite is the Nana Yaa Serwah Candle – it honestly smells so delightful and is one of a kind - so if you haven't tried that already, go try it now! I love the Jade Face Cream as it just feels so luxurious when you put it on your skin, and it is full of natural ingredients and nutrients which is key when it comes to skincare. Not only does it hydrate your skin, but leaves it feeling silky soft and makes it look so much more radiant. I actually picked up the Jade Face Cream from Rock Paper Scissors when I was in Canterbury visiting my grandparents a few months ago, and it was lovely to see the full collection of products there. The Lolu Soap Bar has also worked wonders for my skin as the blend of charcoal and pink rose clay is great to give your skin a deep cleanse before the day ahead."
What is your top skincare tip?
"I have always loved having a skincare routine, so this one is a hard one for me! But I think my top skincare tip would be to keep it simple. Sometimes less is more and I really believe this when it comes to looking after our skin. I always recommend to those who don't have a set skincare routine to start off with a couple of products for a couple of weeks, then start from there, adding more products in to understand the effects on your skin as everyone's skin is different – so, what might work for you, could be different to someone else. I also think by keeping it simple it allows your skin to breath and reap the full benefits of the products." 
What are you most excited about joining the Okiki family?
"Ever since discovering Okiki Skincare, I have been a huge fan, so being able to work alongside Antonia and her mum, Ade, is an absolute honour. I'm excited to engage with the Okiki community and to create some really exciting content and campaigns for the brand!"
What is your dream job for the future?
"Even though I am going into third year after this summer, I am not entirely set on a dream job as of yet! Despite this, social media and marketing have always interested me, and I find the strategy behind a brands social media extremely fascinating. I love creating content so any job that allows me to fulfil my desire to be creative would be a dream!"
We are so excited to have Lydia on board and for her to be managing our social media for the summer months… 
Keep an eye out on our Instagram, TikTok and Pinterest to see everything that Lydia gets up to whilst interning for Okiki!