Did Someone Say Brand Refresh?!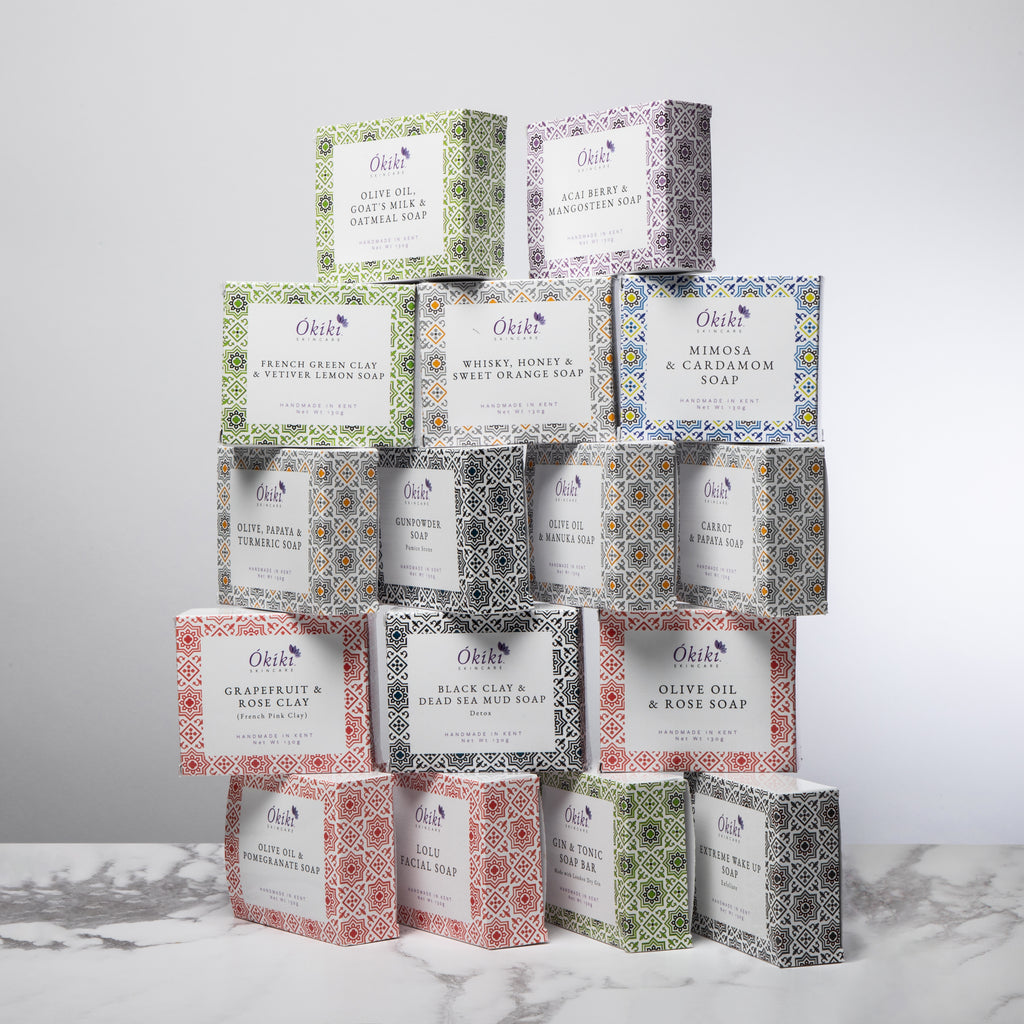 This past year alone has seen many changes to Okiki as a brand, from transitioning everything online due to COVID and becoming more accessible to our customers all over the UK, to offering a wider range of products, to establishing a brand presence on social media.

We have been extremely busy over the past few weeks, and months, to get everything ready behind the scenes and we can't wait to reveal to you what we've been up to… Think new branding, new packaging, new designs and exclusive gift sets – yes, that's right! Okiki is having a total brand refresh!

As Okiki was born out of a desire to create high-quality products from the best natural ingredients, while paying homage to our rich Nigerian and Ghanaian heritage, we thought it was only right to adjust our branding to reflect this and make it more visible through all our products.

We want to move away from the so called 'handmade' aspect of branding as we believe Okiki is more than that. Don't get us wrong, the fact that all our products are handmade is a huge part of our identity, however, when our customers buy Okiki, we want them to think of luxury and opulence. Each product is made with tremendous love and care, and so we thought it was time to change things up a little bit.

To us, luxury means buying that face mask or candle to treat yourself, to take care of yourself, to gift to your loved ones who really deserve it after the year we have all had. Luxury means indulging in something, spoiling yourself and remembering to take time out. Although it comes at an expense, we believe everyone deserves a little luxury in their lives, which is why we make all our products accessible and affordable here at Okiki.

With our new branding, we aim to celebrate our culture, whilst offering more of a lavish feel to our packaging and products. Our new candle packaging is made from bamboo trees which has made them stronger and more durable and means that they can be upcycled into various uses after you have burned the candle – for example, a stationary holder or to store your utensils. It is important to us that our products have multiple uses, and that they are kind to the environment around us.
So, you may be wondering – when is the brand relaunch coming?! Well, the simple answer is: at the beginning of next month! It has all come around so quick, but we couldn't be more excited to share the news and for you to see our new products and branding.
At the beginning of this week, our whole team travelled to Barnsley in Yorkshire, where we worked together on our new imagery and campaigns. It was great to finally meet our Photographer, Alex Hollinworth and see him in action creating some stunning photographs, and it was also great to meet our intern, Lydia who is also based up North.

As a team we have been extremely busy behind the scenes and a lot of love, time and care has been put into our brand refresh. We can't wait to share it with you all. Keep your eyes peeled, and we can't wait to see photos of you and your new Okiki products together! Remember to tag us in your photos @okikiskincare and #okikiskincare.

OKIKI BRAND REFRESH COMING JULY 2021.