Our Top 5 Okiki Products to Help You Relax This Summer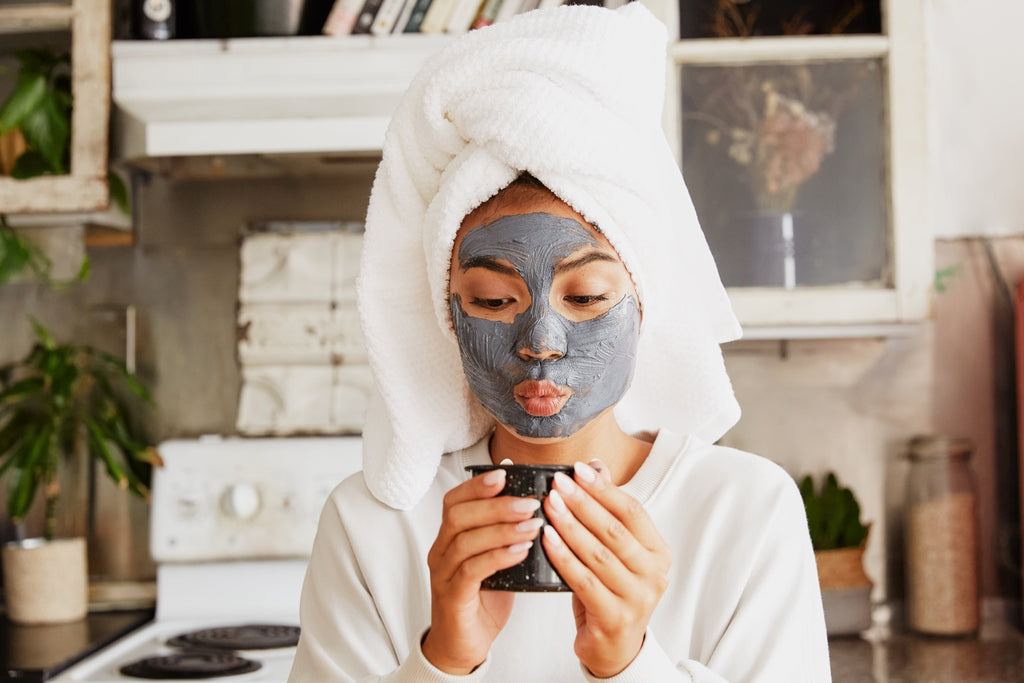 After a strange and unpredictable year, we all deserve a little self-care in our lives. The phrases self-care and wellness, however, can often be thrown around and their original meaning in the past have sometimes become opaque. The world in which we now live in, constantly expects you to be plugged in, so being able to find moments of comfort and calm amongst chaos, could well and truly be counted as one of life's little luxuries. We hope that all our customers take time to protect their peace and learn to embrace solitude this summer, and we want you to know that we are here with you every step of the way.

Summer can often be a busy time of the year for a lot of people, so remembering to take time out for yourself is vital to help ensure that you are able to relax and recharge. We wanted to share a collection of the top 5 Okiki products that we think would be perfect to assist you in living your best life this summer…
As featured on ITV's This Morning's Lust List, our Nana Yaa Serwah Candle is the perfect companion for a summer's night in. It's beautiful, alluring scent will make you feel at home and allow you to relax to your fullest. The name of this candle, like all our Okiki candles, is a tribute to our Ghanaian heritage, and means 'female born on a Thursday'. It is a combination of caramelised amber, honey-sweet white musk, and spiced pink peppercorns. A perfect feminine scent to put your feet up to and enjoy every moment.

Lighting a candle can be so effective at helping to reduce stress and increase self-awareness. The soft illumination of the flame can really help us to calm down at the busiest of times and can even help us to achieve a meditative state. At Okiki, we love to light a candle to help us focus on a particular task or to provide us with a more restful sleep. The warm light of the candle, as opposed to the blue light of your phone, will encourage your body to reset to your natural sleep rhythms and be more mindful with your thoughts.
If you feel like giving your skin a little pamper and love this summer, then don't worry - we've got you. Give your skin a new lease of life with our vegetarian Detox Face Mask Powder. With all our face masks, you're the judge of the thickness, but however you choose to use your Okiki face mask powder, they will always be the answer to uplifting the appearance of your skin. Using 100% natural ingredients, our Detox Face Mask Powder helps to hydrate your skin's layers and make it look refreshed again. The bentonite clay, volcanic ash and rosehip powder all help to nourish the skin and draw out any excess oil and sebum.

Applying a face mask on a Sunday evening is an excellent way to start your week off on the right note. Regular use of face masks will also ensure that you're finding the right opportunity to relax whilst maintaining your skin's natural beauty.

Who knew a natural and organic hand/body wash could smell so good?! Well, we know this one does! Our Aleppo and Jasmine Hand/Body Wash has a laurel berry base making it the perfect tool to relax your muscles this summer and combat any of your sore joints. With the addition of extra virgin olive oil, this body wash will moisturise your skin to leave it soft and supple. The irresistible scent of this wash is mainly down to the incorporation of jasmine hydrosol floral water. Often used in aromatherapy for relaxation, jasmine water will calm your soul and leave you feeling at peace…
Using a luxurious hand and body wash daily will give your skin something to look forward to every day and can be used as your daily reminder that treating yourself and putting yourself first is one of the most important things to do in life.
Moisturised skin is always happy skin, right?! As one of our best sellers, it is no surprise that this body lotion will be your best friend when it comes to looking after yourself. Packed full of natural antiseptic ingredients, it is ideal to help with many skin conditions including acne, eczema, rosacea, and psoriasis. This luxurious lotion will lock in your skin's moisture for longer and freshen up your skin's appearance. We love applying this one after a long calming bath!
Speaking of baths, soak away your stress this summer and give yourself a luxurious treat with our Serenity Bath Salts. A bubble bath is the ultimate form of self-care, and the best way to de-stress yourself. Combining Himalayan, Red Sea, Dead Sea and Epsom salts, this natural blend of nutrients will balance and cleanse your skin in preparation to soak up that summer sun. The salts wonderful aroma of rose oil will help you to unwind, and if you're not a bath person yet – trust us, you will be after using these! We recommend reading a book or watching your favourite Netflix series on repeat whilst indulging in a long, calming evening bubble bath.

Other forms of self-care that we recommend include taking yourself on a walk in the heart of mother nature, or even just a park nearby (if you happen to live in the city). Listening to one of your favourite podcasts is always good for the soul and of course, spending time with your loved ones can make you feel a million times better. Whatever makes you feel good, remember to do it! Because at the end of the day, "The Best Health Care Plan Is a Self-Care Plan" – Nina Leavins.